Employer Nomination Scheme Visa – ENS – Subclass 186 visa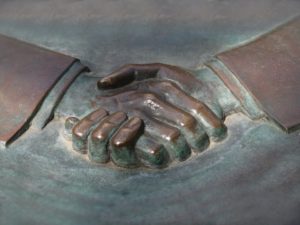 Employer Nomination Scheme is a permanent residency visa for skilled workers which allows you to work under one of the streams:
Temporary Residency Transaction stream – This stream is for subclass 457 visa holders. It is a common way for a transition from 457 visa to permanent visa however the threshold for the skill level is higher than 457 visa.
Direct Entry Stream – This stream is for candidates nominated by their employers or temporary residents
Agreement stream – This stream is for candidates sponsored by an employer through a negotiated formal labour agreement.
You can apply for this visa within 6 months of the nomination being approved and the visa must be applied for the occupation the employer nominated you in.The ENS List of Occupations is a list of skilled occupations, detailed on a government Gazette Notice, in which Australian employers may nominate overseas workers for permanent residence in Australia.
The requirements are as follows:
You need to be nominated by an approved Australian employer
You are under 50 years of age in case if you are applying for Temporary Residency or 45 years in you are applying under Direct stream
Meet English requirements – IELTS score of at least in each component,
Meet skills and qualification requirements for the position in some cases or has been assessed as suitable by the relevant body
The occupation need to be available in the ENS occupation list
The candidates are able to apply for off-shore as well as onshore however in case if they are applying from onshore, they need to be on substantive visa or a bridging visa A,B, or C to apply for this visa in Australia.
In case if you do not have an employer to nominate, you can submit an Expression of Interest through SkillSelect where prospective employers and state and territory governments can view the details and can decide to nominate you for skilled migration.
ENS consist of 2 stages
Stage 1 – Nomination by an employer
Stage 2- Nominee's application for a visa
Benefits
It is a permanent visa
Allows you to include your partner and children to apply with you
For employers
You are eligible to nominate a skilled worker if:
You actively and lawfully operate a business in Australia
You have a genuine need for a paid employee to fill a skilled position
The position should be available for ongoing atleast 2 years and full time
You pay market rate salary
You comply with Australian Immigration and workplace relations laws
There is adverse finding against the business
Hope the information provided will assist you in making informed decision. In case if you have any further questions, you can always ask information by sending a quick email at sgill@australianmigrationacademy.com.au.